Walker Bros. The Original Pancake House, is a family owned business with seven restaurants serving Chicago's northern suburbs for 60 years. They're known for having the best breakfast in the area including their signature apple cinnamon pancakes.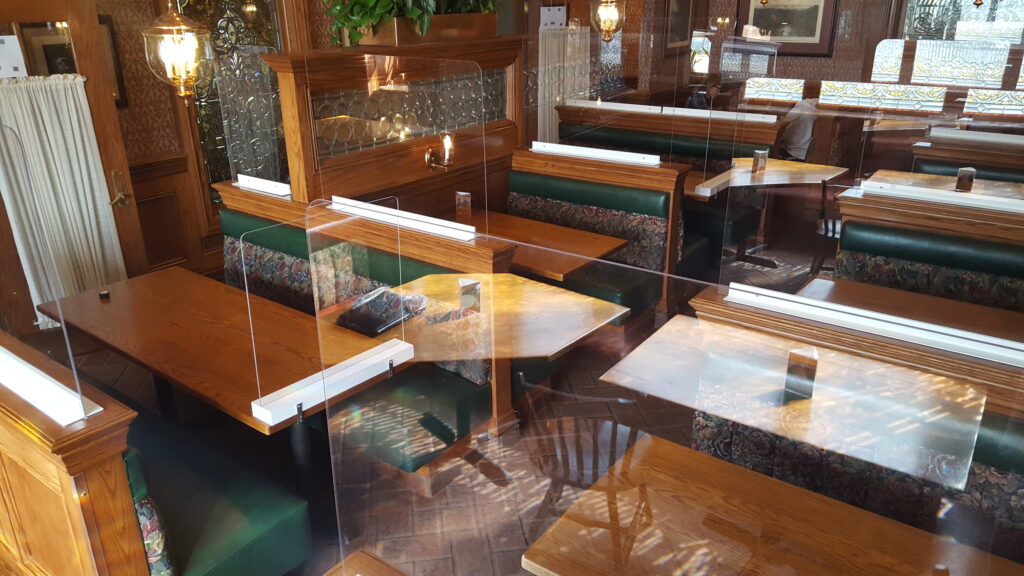 Like all restaurants, they're faced with the challenges brought on by Covid-19 and working within CDC guidelines. In addition, with warm, dry weather soon changing to fall they realized the option for outdoor seating was coming to end.
"It's very simple, we have to protect our customers and staff as well as maximize the indoor seating in our restaurants as much as possible" said Ray Walker.
His brother Vic saw the social distancing equipment (SDE) Nimlok Chicago designed for a local park district and contacted Peter Crouch, Partner.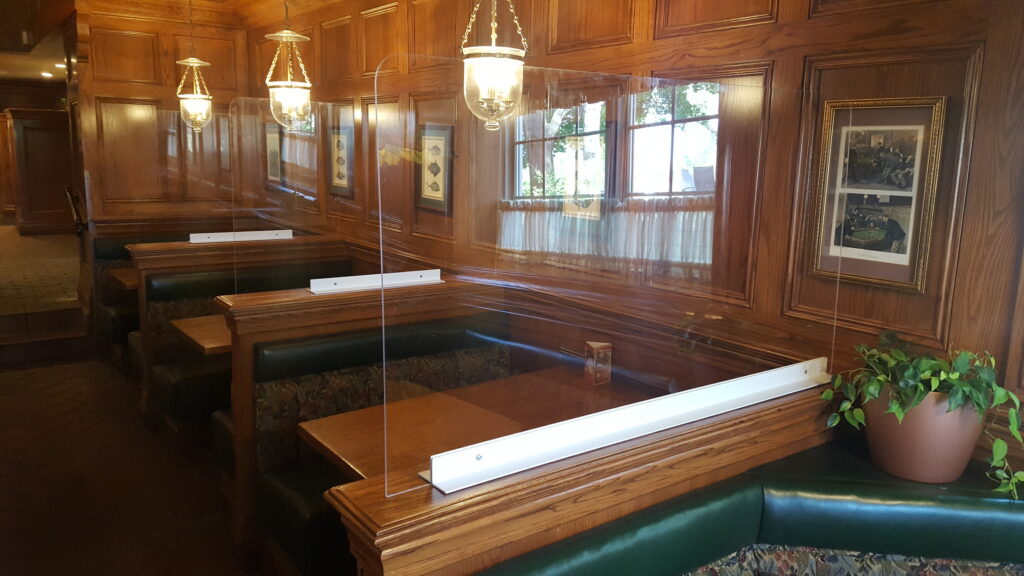 Shortly thereafter Peter and Steve Patti (Operations Manager) performed a site visit at the Lincolnshire location. While there, they met with Ray and Vic to offer suggestions on SDE solutions as well as to take measurements
The result is a mixture of standard and custom SDE for three separate areas within the facility. To ensure the SDE was setup and performing properly, the Nimlok Chicago team installed all the equipment in just four hours.
The process from initial call to fabrication and installation was very quick, only seven days.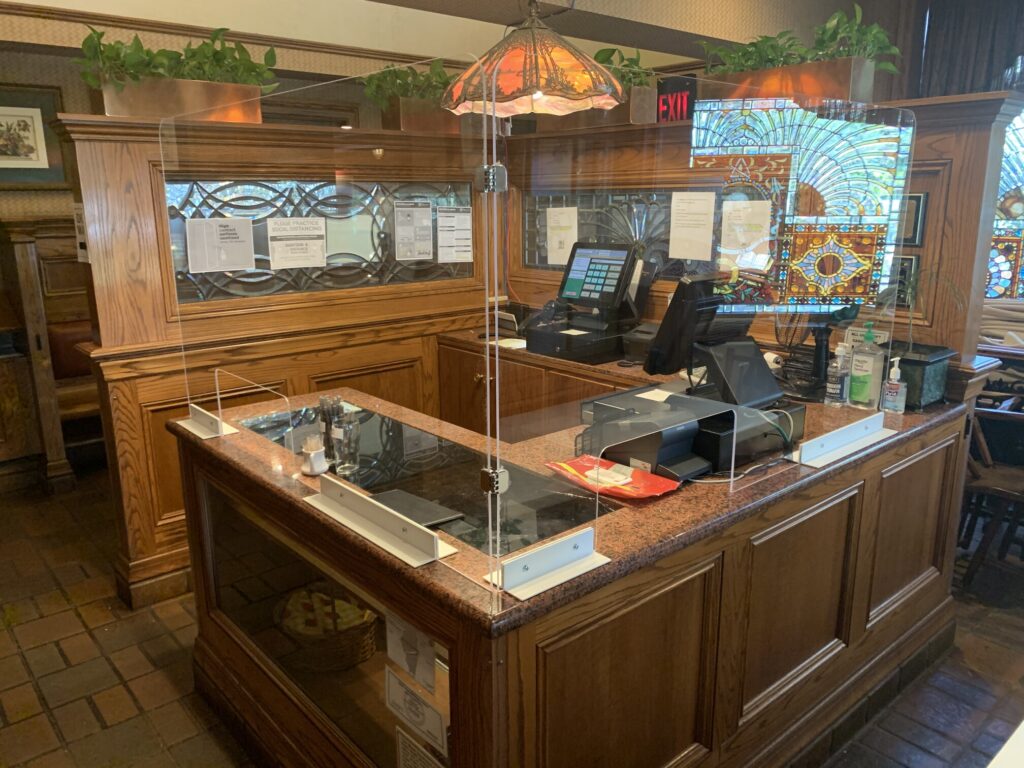 "We're very happy with the results and with the Nimlok Chicago team. Our customers and staff have given us positive feedback about the equipment saying it makes them feel safer during these difficult times. We're looking at installing their equipment in all of our restaurants" said Ray Walker.
To learn more about Nimlok Chicago and our full line of SDE, please call us at 847-647-7555 or visit our website: https://displays.nimlok-chicago.com/covid-19-health-products