Trade shows can be draining. From the time spent planning, to the actual cost of the booth, we often see clients become overwhelmed with it all. Is it really worth all the time, money, and effort? We think so—and here's why.
For all companies, the success of the business depends on the communication it has with its market. Despite the obstacles and costs, trade shows serve as great opportunities for brands to openly interact with prospects, customers, and vendors.
Attract new prospects at trade shows
"Be on the offense, not the defense."

One of the most prominent goals for a company is to be seen. Trade show exhibiting gives brands the possibility to do just that. In just a few days, exhibitors get seen by hundreds, if not thousands of people. Trade shows are not generally open to the public and are mostly attended by company representatives and buyers. A study conducted by the Center for Exhibition Industry Research found that 86% of show attendees are the decision-makers within their respective companies—meaning your audience is highly qualified and targeted.
Trade shows are among the best places to actively find and interact with new prospects. While cold calls and email campaigns may yield satisfactory results, there's a high probability that many of your efforts will die in the voicemail box or spam folder. With trade show exhibiting, you eliminate those drawbacks through face-to-face interaction—allowing your message to shine through.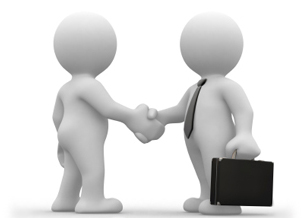 Your booth communicates your brand
In addition to the basics like your brand's name, products, services, and history, your trade show exhibit can communicate so much more. It can explain who you are, how you can help, and most importantly, what sets you apart. A company's personality and value can sometimes get lost through digital marketing—which is why we're such advocates of face-to-face interaction.
The trade show floor is where professional relationships blossom
Trade show exhibiting allows you to interact more closely with your customers and prospects. Relationships through personal interaction are more natural and create trust quicker than phone or email conversations.
Studying your target audience also becomes easier through face-to-face interaction. Trade shows give you the opportunity to communicate openly with your prospects to find out what they want, not what you want them to be interested in. You can then alter your marketing and sales plans to cater better to your audience. It's a win-win!
Keep up with your competition
Exhibiting is an effective way to study the competition within your industry. While you likely don't have regular insight as to what they're doing beyond digital marketing, trade shows act as an open forum. You can better understand what your competition is offering and use that information to set your brand apart (ensuring your prospects do business with you, not your competitors.)
You may even get some ideas of your own, such as how to improve your products, enhance your services, or reconfigure your trade show booth to make it more attractive among the masses of exhibitors.
It's expensive not to exhibit
Think about the costs of losing new customers to your competitors. Trade shows are for companies that are actively pursuing new business, and those that don't exhibit risk missing out on those targeted prospects walking the show floor.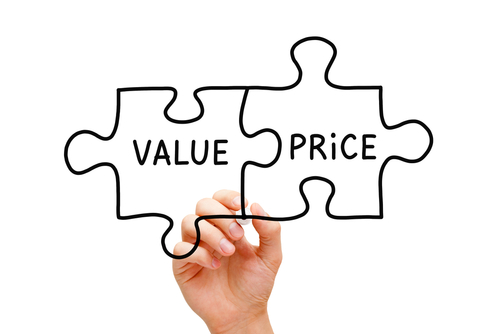 We get it—trade shows can be costly
The costs of exhibiting can seem frightening at first. In reality, it's only scary if you don't have a proper plan in place.
"Failing to plan is planning to fail."

The benefits of trade show exhibiting can easily fall through the cracks without proper planning and implementation. It's important to make sure you have a pre-, during-, and post-show marketing plan in place to ensure you stay on track to meet your goals. We offer a free resource to help with planning, from marketing worksheets to tips for measuring your ROI. Check out our 'Smart Marketer's Guide to Trade Show Marketing' for more details.
Building custom exhibits from scratch can get expensive—but there is a solution! for your company it's too expensive to buy a booth, there is a solution! We offer a wide variety of trade show booth rental options that range in size and layout, and can be customized to fit your brand's needs. Rentals can cost less than half of a purchased unit and can be produced in a fraction of the time. Check out our rental catalog for the different possibilities.
What do you think—is trade show exhibiting worth it for your brand?