The show must go on. As more trade shows, conferences, and events are going virtual, your face-to-face marketing does not have to be on hold.
Organizations that host trade shows have had to scramble to adapt. Some have cancelled. Most have switched quickly to virtual environments, leaving marketers to figure out how to deliver an experience as authentic, personal, and engaging as possible – 100% online.
Building leads, interacting with contacts from the industry and increasing ROI is a top priority for Summit Industries, LLC and Nimlok Chicago was the "partner that could not only see our vision, but also help mold that vision into something that was professional and made a statement". Kevin Lucas, Regional Sales Manager, Summit Industries LLC.
Summit Industries is a leading supplier and manufacturer of x-ray and imaging equipment distributed through an elite long-standing network of dealers.  Summit has been our client since 2013.  They will admit that they have always struggled with little to no marketing internally but knew exhibiting at RSNA was always important.  With limited budget constraints, stretching the dollar was never so relevant so Nimlok built rental structures around their equipment to help their sales team tell their story onsite to dealers.
When the pandemic hit March 2020, no one expected to have RSNA scheduled in November to be anything but a face-to-face tradeshow so when it turned virtual it was more than disappointing.  Considering this was Summit's annual time to showcase their products, reinforce relationships and start new it was a devastating blow to them.  Live events account for a significant part of any companies marketing budget because they are effective.
Maria Valdovinos, Senior Account Executive at Nimlok Chicago, spoke with Kevin of Summit Industries very early on about a virtual sales/marketing tool that provided unique 3-d immersion experiences that were 100% customizable.  So, when RSNA turned virtual, it was time to take a deeper look.  Standing out as an exhibitor on a virtual platform was important but being able to have a tool that sales could use for presentations and live on their website convinced Summit's chief officers to move forward.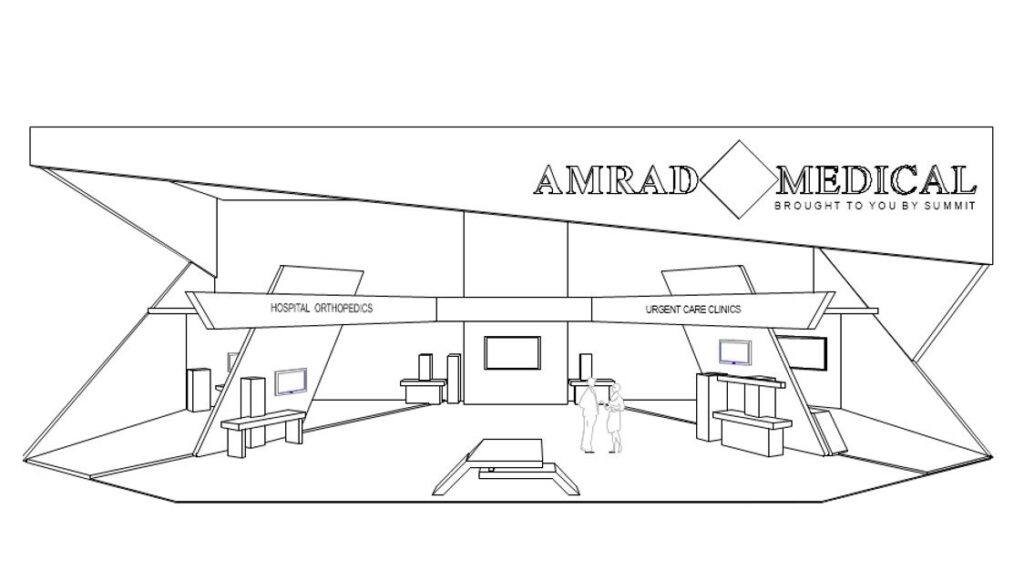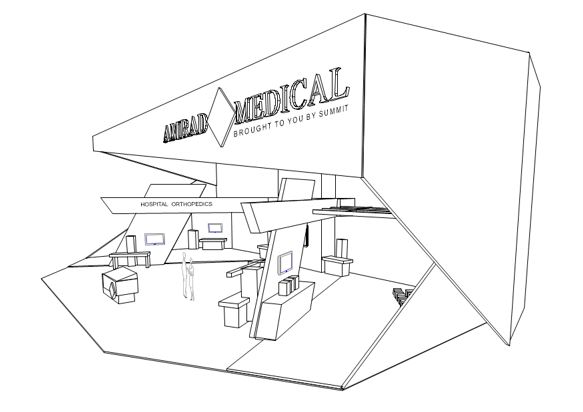 Kevin asked, "Will the booth look just as good as at RSNA?" and Maria answered, "It will look better!"
With only 6 weeks, Maria and the Nimlok Chicago team jumped into designing the space, incorporating Summit's products, redeveloped PDF's, designed graphics, coded, and managed their profile on RSNA's virtual platform.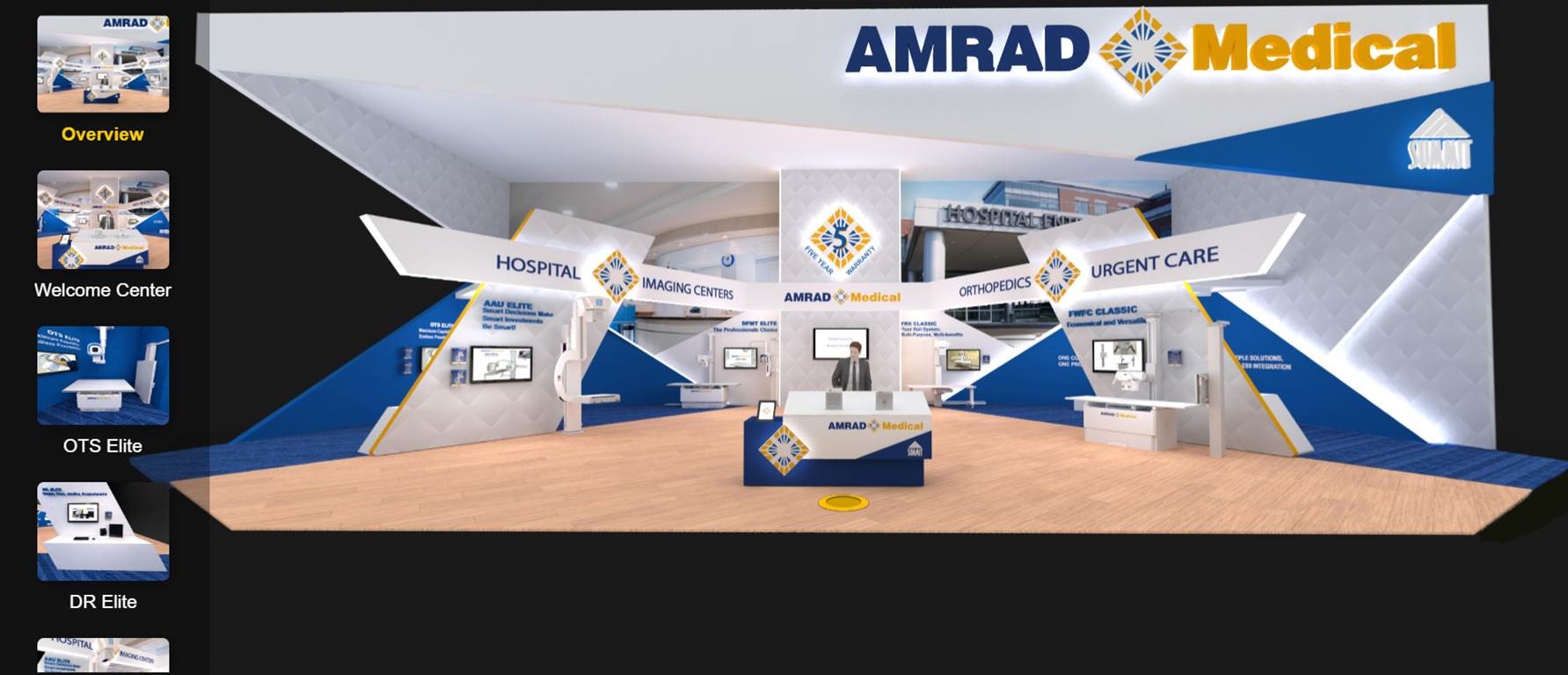 "Our initial challenge was getting noticed, and trust me, we are getting noticed now!" Kevin Lucas
Working with Nimlok Chicago at various tradeshows and more recently in the virtual world (Virtual trade show), has put Summit on the map as a real player in their industry. Their customers are taking notice as well as their competitors.
"We had a vision, Nimlok made it come to life. We had lots of input, never in the dark on anything. That is a true partnership! And we requested a lot of changes and not once did Nimlok ever tell us no. They worked with us, over and over again. Nimlok helped us stay on course. Giving us a detailed timeline so we would always be on course. And when our tradeshow upped the timeline, Nimlok kicked it into high gear and still made it happen. Bigger and better than ever. Our business is a B2B model, and our distributors have praised our new virtual display, citing that it was one of the best they saw this year at RSNA2020, which really speaks volumes, because we play with some of the biggest companies in our industry. Our management team was floored by the finished product. Stunned at how AWESOME it turned out. Exceeded everyone's expectations." Kevin Lucas, Regional Sales Manager, Summit Industries LLC.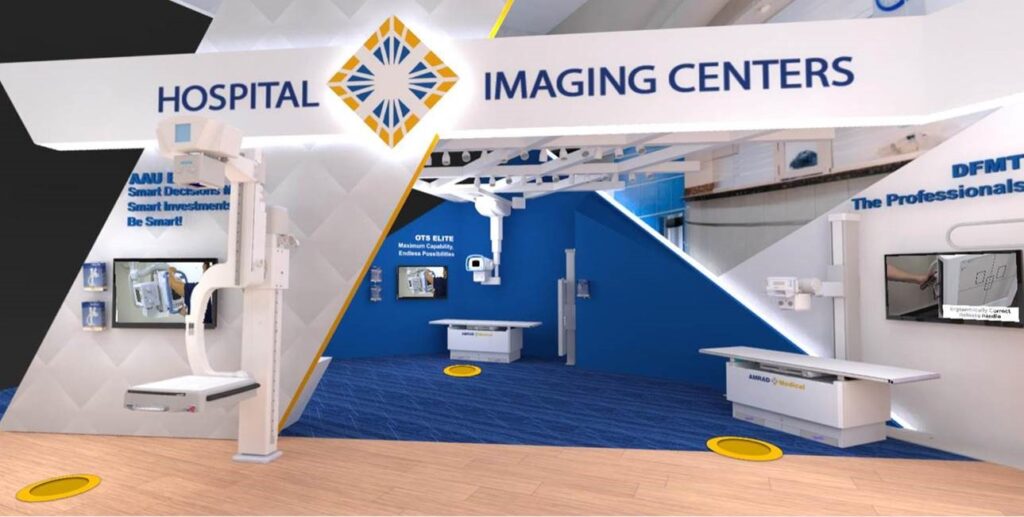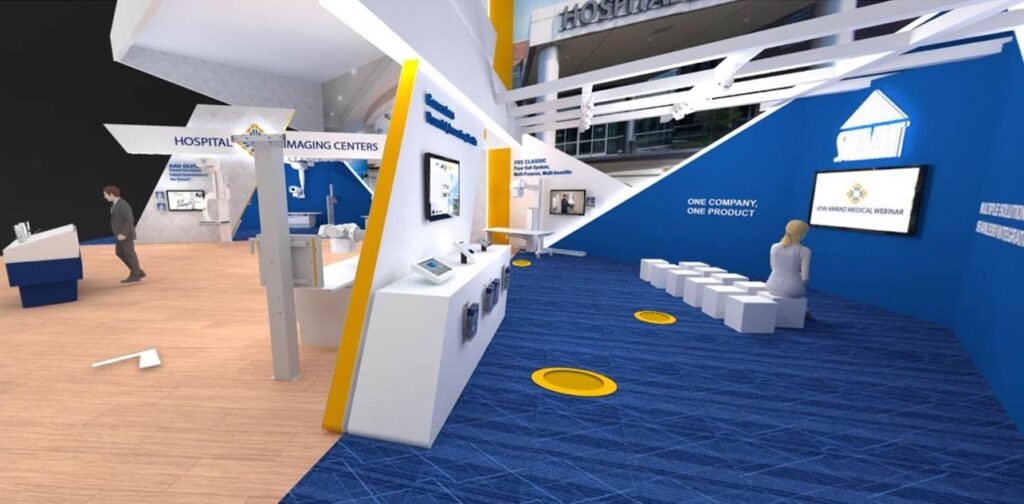 Being a part of Summit's growth has been tremendously exciting and Nimlok Chicago cannot wait to see what their future holds!
From creation, to training, booth support and more, Nimlok Chicago knows what it takes to succeed in the virtual world.  Our highly interactive virtual exhibit spaces are completely customizable and can give a similar look and feel to a physical exhibit.  Do not wait, call for a consultation today or learn more on our website at https://www.nimlok-chicago.com/virtual-exhibit-program/