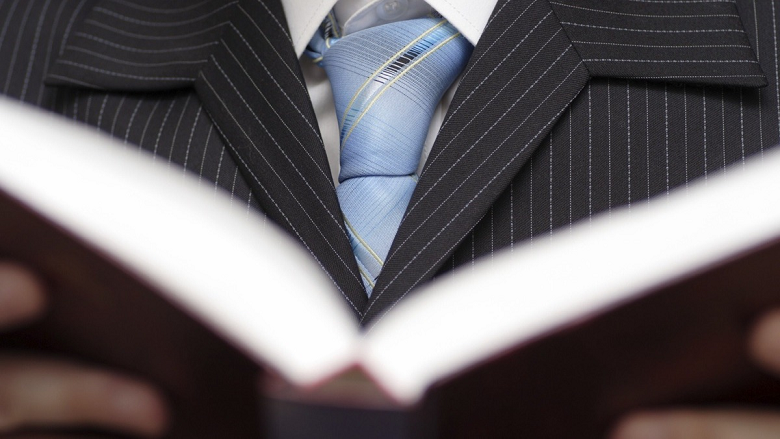 Making a sale is the ultimate goal for trade show exhibitors. Although several aspects like branding, marketing, and a streamlined design all contribute to your end goal, the most important factor comes down to effective selling techniques. We've compiled a list of the best influential sales books to help sales professionals (of all levels) brush up on their skills.
Generally speaking, most sales books fall into three different categories: how to build your sales model, how to sell, and general leadership. Each book on our list is categorized in this way to help you determine which book suits your specific needs and goals.
1. The Ultimate Sales Machine by Chet Holmes
Category: General leadership
This is just as much of a sales book as it is a general business book. It calls upon all professionals in an organization to support sales and marketing efforts, rather than leaving the task solely up to the sales department. Through ongoing sales training and collaboration, "The Ultimate Sales Machine" offers its best practices to contribute to overall business growth and success. The book offers training exercises on a wide range of topics, from conducting meetings to time management, to make it a versatile read for any professional. We found it particularly useful for exhibitors in training their trade show booth staff.
2. To Sell is Human by Dan H. Pink
Category: How to sell
"To Sell is Human" is based on the notion that everyone is in sales. Persuading and/or motivating others, or what Pink refers to as "non-sales selling," is just as much of a sales process as traditional selling is. This is precisely why this book is so adaptable—virtually anyone can apply it to their profession. It distinguishes the differences between traditional and non-traditional selling and offers effective techniques to succeed in both. "To Sell is Human" offers readers a bang for their buck, combining research, psychology, guidelines, and detailed exercises to deliver an incredible value.
3. How to Win Friends and Influence People by Dale Carnegie
Category: General leadership


It's no surprise that this book is a staple in almost every sales professional's library. "How to Win Friends and Influence People" has sold over 15 million copies worldwide and continues to be one of the most influential business books to date. It trains readers to improve their business relationships by adhering to basic, yet often forgotten elements of human communication. In our industry, influencing leads at your trade show booth is absolutely necessary for success, which is why we recommend this book not only to our clients, but to every business professional as well.
4. SPIN Selling by Neil Rackham
Category: How to build your sales model
Written in 1988, this book has withstood the test of time by offering distinctive tactics for both small and large sales. Through careful research, Rackham provides readers with his own SPIN Model for professionals who wish to increase their effectiveness in communicating with leads. This strategy involves four types of questions that when asked in a sequence can significantly increase the chances of a lead translating into a sale (Situation, Problem, Implication, and Need pay-off.) "SPIN Selling" also debunks myths and provides applicable solutions to common problems that professionals run into, rendering it a classic yet also innovative book to have in your arsenal.
5. The Challenger Sale by Matthew Dixon and Brent Adamson
Category: How to sell
We recently blogged about the sequel to this book, "The Challenger Customer," but we had to include the original on this list. This bestseller uses extensive research to support its claim that great sales professionals don't focus solely on building relationships with their clients—rather, they challenge them.  The book offers an advanced understanding of both sales and marketing that can be difficult to grasp, so it is intended for more seasoned professionals. Still, "Challenger Sale's" unique insight on the process renders it a useful tool for those looking to renovate their technique.