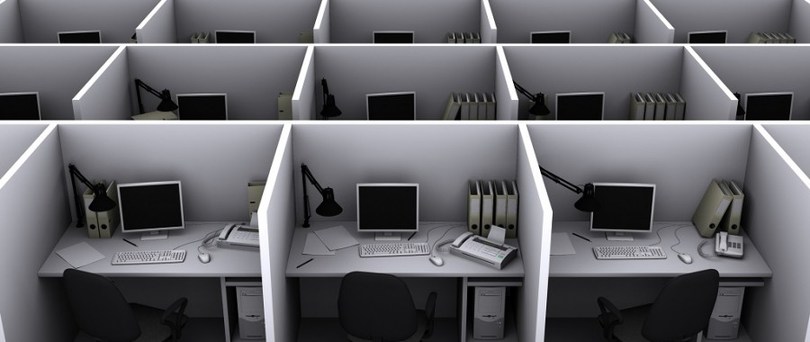 The corporate environment is often an overlooked detail when shaping the success of a business. However, there are many reasons why organizations should take their office interior design into consideration when planning for growth and success. Here are a few ways that your business can benefit from a thoughtful design.
Improves productivity
A comfortable and inspired space has the potential for truly revitalizing a workforce. Employees are more motivated in a space that makes them comfortable, yet is also functional enough to keep them productive. Very few people are keen to work in a dull, monotonous environment. This handy infographic explains the psychology of office space and the importance of design in maintaining an efficient and collaborative workforce.
Efficient use of space
Office space is a resource. Planning its design allows you to make full use of the environment. Whether your goal is to have a condensed, close-knit space or provide an open and flexible workplace, each square foot should be planned with a purpose in mind. More importantly, organization becomes easier and allows for an increase in effectiveness among business operations.
Impress clients and business partners
Your corporate environment speaks volumes to visitors. If you plan to host clients or business partners in your workspace, it's important to make sure it is put together and welcoming. A well-designed, branded lobby or showroom makes your business seem more professional, credible, and most importantly, successful. It can help build trusted relationships and can also make the difference between winning new business and missing out.
Reflection of your brand
A business's space is a direct representation of the organization itself. A traditional and conservative design may be appropriate for law and accounting firms, while a modern and more colorful design would better suit a creative organization such as a media or advertising agency. Businesses can communicate their industry, mission, and overall values by making sure their office interior design connects with its industry and culture.
Represents an investment
Your office interior design is a worthwhile investment for the growth of your business. Not only does it improve staff productivity and business relationships, it also attracts new talent to your organization. Motivated people want to work for organizations that invest in their most important assets—their property and their people. A well-designed corporate environment shows candidates that your business is committed to a successful future.
Office interior design goes beyond matching furniture and wall paint. It should encompass the culture of your business while also bringing form and function together to create a professional, streamlined environment. Our 'n-vironments' division specializes in transforming corporate spaces into impactful experiences. Check out our gallery to see examples of how Nimlok Chicago renovated lobbies, showrooms, and offices of some of our past clients.