Trade show budgeting and planning are not something to take lightly. The process can take several months (if not longer) and requires meticulous detail in preparation. There are plenty of hidden costs associated with exhibiting that can be easily overlooked. These dos and don'ts will help you prepare for the tedious process, ensuring you stay within your budget and minimize any "surprises" along the way.
DON'T: rush into the process
While it can be tempting to jump right into the process, it's important to take significant time to brainstorm the design you want for your trade show booth. Problems arise when a design needs to be changed due to conflicting opinions among your team. Going back and forth with numerous revisions is time consuming and can take chunks out of your budget.
DO: start with a goal in mind
Always keep your exhibiting goals in mind. When you know what you want to get out of the trade show, you will properly be able to budget around your needs. Planning this ahead will reduce the time it takes to finalize a design, and will help eliminate the need for any major revisions.
DON'T: overlook important deadline dates for trade shows
Your trade show exhibitors' manual will provide you with important dates and deadlines. Avoid missing important deadlines such as shipping or installation. Rush shipping translates into exponential costs, all of which will eat away at your budget.
DO: read the exhibitor manual
Your exhibitors' manual is your friend. In addition to deadlines, it provides you with important dates for your benefit. You can often register early to ensure the best location and lowest registration price. An exhibit space will take up around 25-35% of your budget, so you will want to take advantage of the early bird discount.
DON'T: try to build a booth yourself
"Let's DIY our own booth!" sounds like a great idea until you arrive for installation. All exhibits need to pass an inspection when they are being set up, and must meet several regulations that can vary depending on the venue. Leave it to the professionals—we're all too familiar with the process. All the money you spend on a DIY exhibit will go to waste should it be deemed an unsound structure.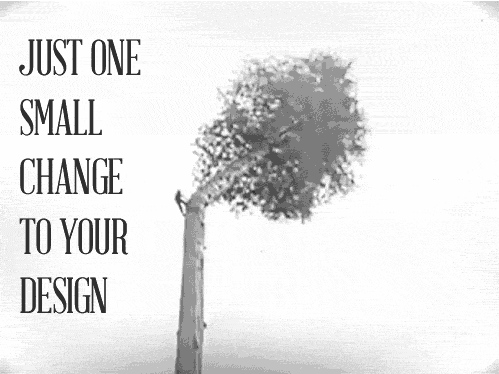 DO: find a local trade show designer
What's better than supporting local businesses? Using a trade show company local to your venue will save money on shipping and ensure easy access to support. Shipping is determined by weight and distance, so the closer the exhibit is to the venue, the less you'll have to budget out for shipping. Also, if there's a show emergency, your local exhibiting company is right around the corner.
DON'T: make your exhibit larger than it needs to be
Often times, clients have a "go big or go home" mentality when initially planning out the design of their booth—and end up blowing the budget as a result. While a large custom trade show exhibit can wow your visitors, it can be a costly investment. Don't be afraid to reach out to a trade show consultant to get a better idea of costs associated with the exhibit you want—better yet, request a free consultation. Also remember that renting an exhibit can save you up to 80% of the cost of purchasing one. By combining both rental and purchased elements, you can still wow attendees with a unique, custom design for a fraction of the cost.
DO: think about future exhibits
Things change. The size of your current exhibit space probably won't be the same size of your exhibit space in the future. Save money by buying a custom modular exhibit that breaks down and expands to different sizes. This way you won't have to buy a new exhibit each time you do a show. Modular trade show exhibits also cut shipping and storage costs, as they are specifically made to minimize container space and maximize savings.
DON'T: waste your money on frivolous additions
The goal is for people to remember your brand without breaking the bank. It's not always necessary to have lots of furniture or the most luxurious materials. Think about what's practical (and affordable!) at the time. When purchasing giveaways for your booth think inexpensive and reusable. Branded, reusable grocery bags are a great option—they're affordable, practical, and come in a wide variety of designs. For more ideas, be sure to see our list of the best trade show giveaway items.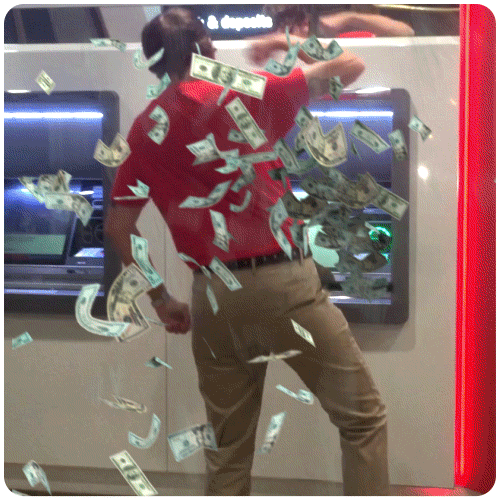 DO: be conscious of your audience
Some industries are technology-based, and it may be necessary to have multiple monitors and tablets in your booth to engage your audience. In other cases, hands-on demos or presentations are more effective ways of communicating your brand's products/services. Understand what best fits your brand and budget accordingly.
DON'T: forget to account for storage, shipping, and labor
Although it may not seem like a significant part of your exhibiting costs, the "behind the scenes" work can add up quickly. The larger your booth, the more expensive each of these aspects is going to be. Storage is necessary for your exhibit before the show, and most trade show companies will offer that for an extra fee. The weight of your exhibit is also taken into consideration when calculating shipping. Don't forget installation, dismantle, and the possibility for overtime work.
DO: budget for exhibit staff training
Your booth staff is on the front lines between your company and the public. It's necessary for them to be familiarized with your brand's mission, values, and most important, its products. In short: your staff needs to be an extension of your brand at the show. A quality training program will help prepare your representatives to make a truly positive impression on your guests.
---
Trade show budgeting is the first step in creating an extension of your business. It's about making a lasting impression without breaking the bank. When planning for your next show, use the trade show budgeting tool to effectively plan out your budget.